about Kabar Demaghak
Drive back show, Social program discusses social issues and everything that concerns the listener in a comedic light until it reaches the heart and mind of the listener without complication.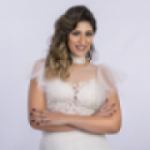 Donia Salah Abdallah
presenter of the show
Graduated in mass communication department of radio and TV Worked as journalist and reporter at TV from 2008 to 2015 Date of birth 6 February From Aquarius born Hoppy singing, shopping, and fashion Preferable color is black and white Preferable singer Mohamed Hamaki and Shereen Luck number is 6.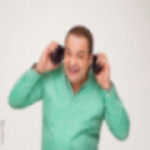 Sherif Baher
presenter of the show
Horoscope Sign: Capricorn Preferable color: Blue Preferable singer: Abdel Halim Hafez, Om Kolthoum ,Fayrouz and Amr Diab.