about Elnas Makamat
A weekly cultural social historical and musical show talking about Egypt in all fields through social historical cultural and musical issues.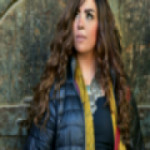 Passant Bakr
presenter of the show
English Dep. Faculty of Arts Horoscope Sign: Libra Hobbies: Singing, Playing piano, reading, painting and styling Preferable color: Blue Preferable singer: Fadl Shaker, Frank Cinatra , Mohamed Mohiee ,Edith Piaf Lucky Number: 7.